2021
SYM
Citycom S 300i
Featured
Stock #SPF0073
STYLE
The CitycomS 300i modern lines was born from an European Design House. Crafted and balanced with ground breaking technology, sexy design, practicality and economy.

And with its new sporty style upgrades, including the brand new design LED tail lights and head light with matte black finishing. There's no question that it's also one stunning heck of a ride.
LED TAIL LIGHTS
Better visibility on the road and use less energy with distinctive newly design LED tail lights.

In addition, the new Citycom S 300i has twin halogen headlights, one low and one for the high beam, offering better visibility and safety.
PERFORMANCE
New powerful 278cc, liquid-cooled 4-stroke, 4 valve SOHC fuelinjected engine has big improvement over the last geneation engine.

With better fuel efficient, linear power feel that pulls through the powerband delivering excellent acceleration and a sporty ride experience.

Right off the bottom the CVT clutch engages and the power is fed to the rear with authority. Twist it on further, and the Citycom S 300i just keeps giving all the way up to 83 mph.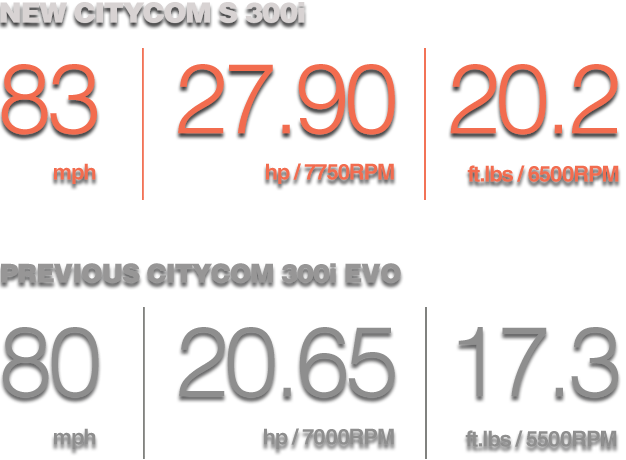 CERAMIC COATING CYLINDER
Ceramic Coating Cylinder is a high-tech product, which applies special compound electroplating process to disperse SiC ceramic particles uniformly distributing on the cylinder wall. SYM is the first company in Taiwan to make mass production of motorcycle engine by utilizing SiC ceramic coating technique.

The Ceramic Sic material can overcome the weakness of general ceramic materials, and in the meantime it possesses excellent properties of high hardness (wear resistance), heat resistance etc., which can be the best candidate matching the requirements of the engine cylinder. General conventional electroplating techniques cannot disperse SiC ceramic particles on the cylinder wall due to the insulation and high weight. As a result, SYM has developed the special compound electroplating process to disperse Ni particles and SiC particles on the cylinder wall together, which forms a particular cylinder with the compound electroplating layer (Ni/SiC), and brings the quality to excellence.

Currently the quality control of mass production has already achieved to maintain the defective rate below 0.3%, so the ceramic coating cylinder with high quality and appropriate price can therefore be produced.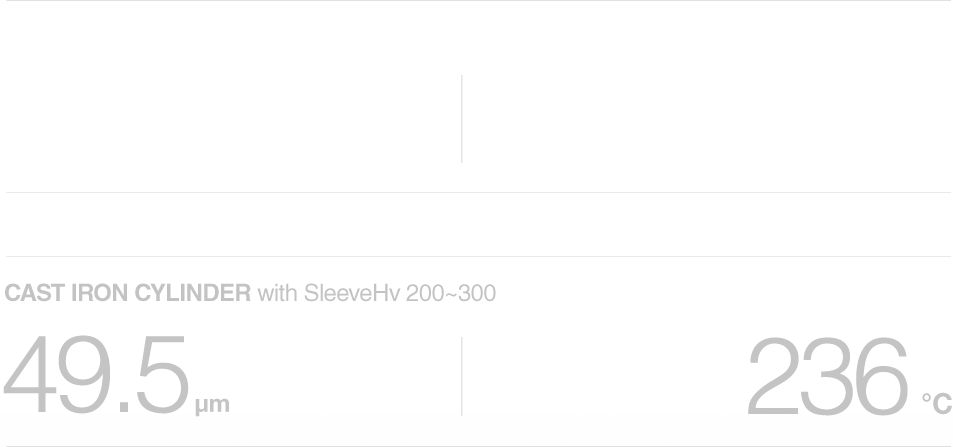 FUEL INJECTION
SYM's perfect intelligence EFI Intelligent Injection System utilizes computer programs to calculate the oxygen content ratio in the air and control the fuel emission to achieve complete combustion, full power, rapid start-up, fuel efficiency, low pollution and acceleration enhancement. Particularly in respect of environmental protection, this system can help reduce pollution up to 30% and decrease fuel consumption by 15% without any catalyzer device.

SYM's EFI System possesses warm compaction of induction, crank rotational speed, oxygen sensor cohering with the Environmental Protection Regulations, and engine temperature sensor. Collecting comprehensive conditions of the car and roads, it can proceed with precise calculation, and determine a perfect fuel injection volume, air-fuel ratio and ignition timing in order to achieve more powerful energy and less pollution emission, as well as to develop the best performance of the engine.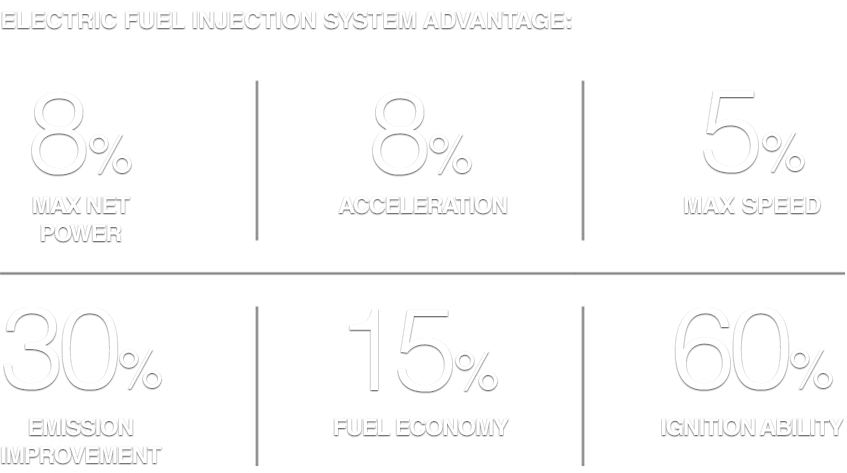 4 VALVE ENGINE
The 4 valve engine mechanism not only increases air intake but also considerably improves engine efficiency over the uneven fuel concentration problem inherent in 2 valve engine combustion chambers to allow more complete combustion and better fuel economy, as well as to effectively reduce noise and exhaust pollution.
SAFETY
Upgraded large dual sport tuned 220mm front and rear disc brakes are impressive and can literally stop you on a dime.
HANDLING
Big wheels mean big handling. 16" wheels just cruise over most of the nasty stuff without transmitting the worst of it through the rider so the Citycom S 300i invariably goes where you want it to go.
INSTRUMENT GAUGES
New Citycom S 300i has received an upgraded design to the dashboard. With high quality metallic trims around the meters, including a speedometer, odometer, tachometer, turn signals, digital clock, fuel and temperature indicator.
COMFORT
A revised seat design improves comfort, especially for the passenger. Ergonomics are among the best with the low center of gravity and excellent balance. Reach to the controls are perfect and the DOT approved windshield has just the right height. With the comfortable upright position, the Citycom S 300i feels just custom made.
STORAGE
Under seat storage is spacious with plenty of room for a full face helmet with a lot of room around it to stuff other things. There's also a front glove box great to store sunglasses, garage openers and other small items.

Newly upgraded feature to Citycom S 300i, the under seat storage space is now covered by the high quality mat.
BUILT-IN POWER OUTLET
A power outlet is also built-in in the front glove box to powered your smart phone and other electronic devices.
Status:

New

Vehicle:

2021 SYM Citycom S 300i

VIN:

RFGBB1251LSPF0073

Model Number:

#CITYCOMS300I

Fuel Type:

Gasoline

Transmission:

Automatic

Color:

Arctic White

Stock Number:

SPF0073

Title:

Clear

Location:

Southwest Cycle, Cape Coral, FL 33909

Warranty:

Manufacturer's w/ Extended Available
BRAKES
Front Brake Diameter (in):

10.2

Front Brake Diameter (mm):

260

Front Brake Type:

Disc

Rear Brake Diameter (in):

10.2

Rear Brake Diameter (mm):

260

Rear Brake Type:

Disc
ENGINE
Carburetion Type:

Fuel Injected

Compression Ratio:

10

Cooling:

Liquid

Cylinders:

1

Displacement (cc):

278.3

Displacement (ci):

17

Engine Stroke:

4-Stroke

Engine Type:

Single-Cylinder

Fuel Injector:

Yes

Fuel Requirements:

Mid Grade

Fuel Type:

Gas

Horsepower (bhp):

27.9

Horsepower (kW):

20.8

Horsepower RPM:

7750

Starter:

Electric

Torque (Ft Lbs):

20.3

Torque (Nm):

27.5

Torque RPM:

6500

US Miles Per Gallon (Combined):

84.7

Valve Configuration:

SOHC

Valves Per Cylinder:

4

Valves:

4
EXTERIOR
Belt Guard:

Yes

Body Material:

Plastic

Exhaust Guard:

Yes

Floor Board Location:

Driver

Foot Peg Location:

Passenger

Fork Guards:

Yes

Frame:

Steel

Radiator Cover:

Yes

Stand Type:

Center / Kick
GLASS
INSTRUMENTATION
Fuel Level Warning Type:

Gauge

Temperature Warning Type:

Gauge
LIGHTS
PRICING
Warranty (Condition):

Limited

Warranty (Months):

24
SEATS
Number Of Seats:

2

Seat Height (in):

31.5

Seat Height (mm):

800.1

Seat Location:

Driver and Passenger

Seat Material:

Vinyl

Seat Type:

One-Piece
STEERING
Steering Control:

Handlebar
SUSPENSION
Front Suspension Type:

Telescopic Fork

Number Rear Shock Absorbers:

2

Rear Adjustable Shock / Spring Pre-Load:

Yes

Rear Suspension Type:

Twin Sided Swing Arm
TECHNICAL SPECIFICATIONS
Dry Weight (kg):

186.9

Dry Weight (lbs):

412

Fuel Capacity (gal):

2.64

Fuel Capacity (l):

10

Ground Clearance (in):

4.9

Ground Clearance (mm):

124.5

GVWR (kgs):

352

GVWR (lbs):

776

Height (in):

57.4

Height (mm):

1458

Length (ft):

7.25

Length (ft/ft):

7

Length (ft/in):

3

Length (in):

87

Length (mm):

2210

Payload Capacity (kgs):

165.1

Payload Capacity (lbs):

364

Wheelbase (in):

59

Wheelbase (mm):

1498.6

Width (in):

30.3

Width (mm):

769.6
TRANSMISSION
Primary Drive (Engine / Transmission):

Belt

Primary Drive (Rear Wheel):

Belt

Transmission Type:

Continuously Variable (CVT)
WHEELS & TIRES
Front Tire (Full Spec):

110 / 70 - 16 52P

Front Tire Aspect Ratio:

70

Front Tire Speed Rating:

P

Front Tire Width:

110

Front Wheel Diameter:

16

Rear Tire (Full Spec):

140 / 70 - 16 65P

Rear Tire Aspect Ratio:

70

Rear Tire Speed Rating:

P

Rear Tire Width:

140

Rear Wheel Diameter:

16

Tube / Tubeless:

Tubeless

Wheels Composition:

Aluminum